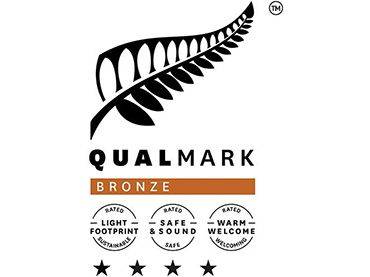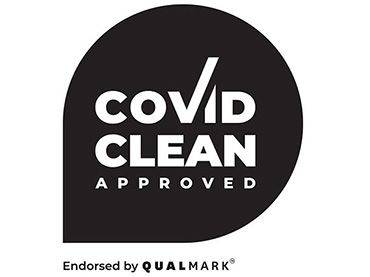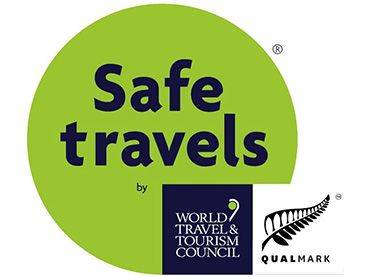 Qualmark
Qualmark is New Zealand tourism's official quality assurance organisation, providing a trusted guide to quality travel experiences in New Zealand. A business displaying a Qualmark award means you can book with confidence and peace of mind that the experience you are choosing is one of the most trusted and sustainable experiences in New Zealand.
Qualmark provides evidence that Aristotles North Shore Motel has been independently validated as a quality accommodation provider. It provides instant recognition for customers that your business will deliver a quality experience.
A Qualmark logo is that final seal of approval that signifies your experience is one of the most high-quality experiences New Zealand has to offer.
Aristotles has received an official 4-star rating, meaning that we offer consistently high-quality facilities and service.
Covid Clean Approved Certification
Guests will see the COVID Clean Approved certification as proof that relevant criteria have been reached and that operators are well positioned to attract international guests. The assessment guarantees that providers take the required precautions to safeguard guests against COVID-19 and that they can swiftly adjust to any developments. The certification signifies that a Qualmark-certified operator has passed the COVID Clean Approved assessment and has a thorough understanding of COVID-19 processes.
Qualmark members who have achieved this additional certification are giving visitors reassurance, knowing they can trust tourism operators displaying the label to have met all COVID-19 protocols. They can book with confidence knowing that the operator has been certified as COVID Clean Approved, says Qualmark General Manager Gregg Anderson.
Qualmark members must adhere to a thorough list of commitments including staff practice, cleaning protection and equipment, and business operations relevant to COVID-19 in order to receive certification. The accreditation was created with input from the World Travel & Tourism Council to ensure that uniform worldwide standards are in place to protect the safety of tourism operators and visitors as the industry transitions to a new normal.
World Travel & Tourism Council Safe Travels Stamp
What is the Safe Travels Stamp?
The Safe Travels Stamp was developed by the World Travel & Tourism Council (WTTC) to provide alignment and consistency in ensuring the safety of travellers and workforces as the global Travel and Tourism sector recovers from COVID-19. It is the world's first ever global safety and hygiene stamp for Travel & Tourism, designed specifically to address COVID-19 and similar outbreaks.
The global protocols are designed to help to rebuild confidence among travellers, and within the sector, so safe travel can resume once restrictions are eased. They provide consistency to destination authorities as well as guidance to travel providers, operators, and travellers, about the new approach to health and hygiene in the post COVID-19 world. The global protocols were developed in collaboration with WTTC Members, leading industry associations and international organisations. They take into account the current guidelines of the World Health Organization (WHO) and the Centers for Disease Control and Prevention (CDC). Each of the Safe Travels protocols has four pillars, namely: 1. Operational and Staff Preparedness, 2. Ensuring a Safe Experience, 3. Rebuilding Trust and Confidence and 4. Implementing Enabling Policies.